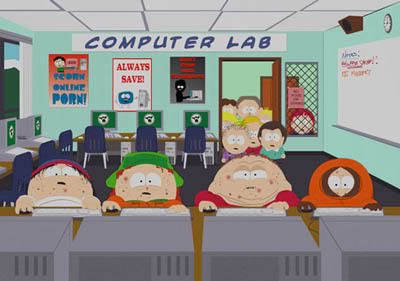 Before we go on to today's links, we'd like to congratulate Trey Parker and Matt Stone and the South Park gang for winning an Emmy for Outstanding Animated Program. You guys kick nuts!
Nvidia 8700 Video Card in November
– X-bit Labs: Nvidia readies new "G92" graphics processing unit for November.
– VR-Zone: Nvidia G92 is D8P, Priced $199-249
– VR-Zone: Nvidia G92 Card is 9-inch Long
– Tech Report: G92 to materialize in a GeForce 8700 GTS card?