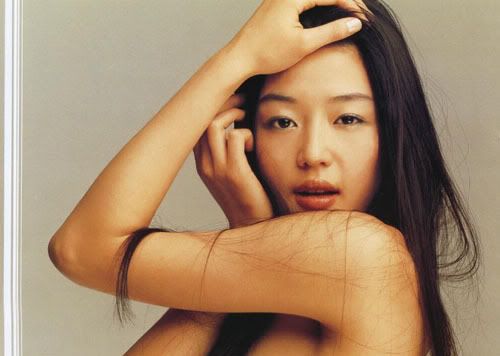 Jun Ji-hyun 전지현 began her career as a model after graduating from the Department of Theater and Film at Dongguk University. She landed her first movie role in 1999. Audiences started noticing her in Il Mare (remade by Hollywood as The Lake House), but it was 2001's My Sassy Girl that won her the Best Actress award at the Daejong Film Festival in 2002 and catapulted her into international stardom. Jun Ji-hyun will be seen as Saya, the lead character in the live action version of Blood: The Last Vampire, which is slated for a Spring 2008 release in the US.

The infamous sassy girl "look" that melted men's hearts.
Pictures of after the break.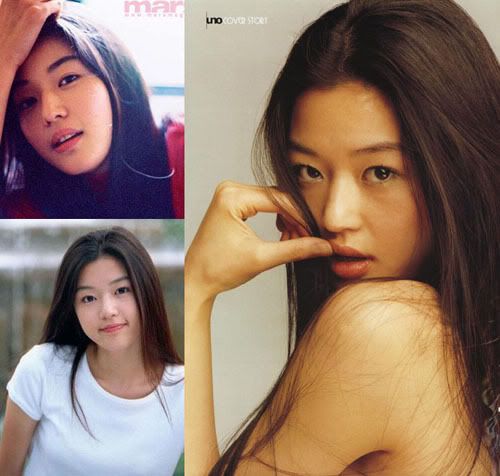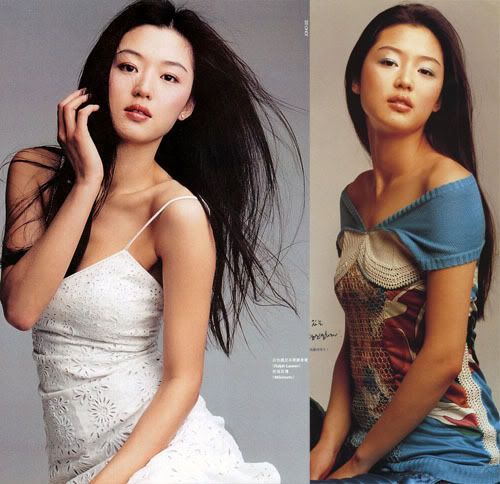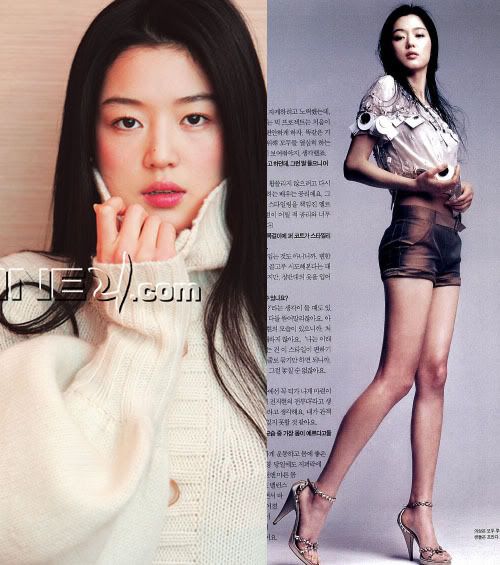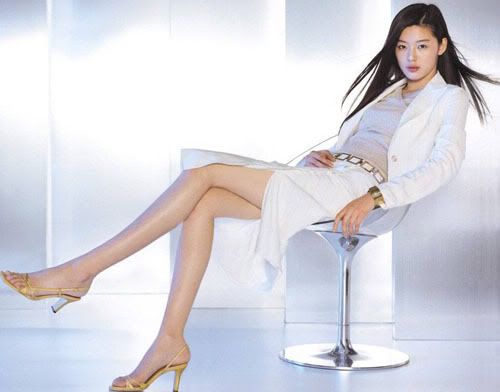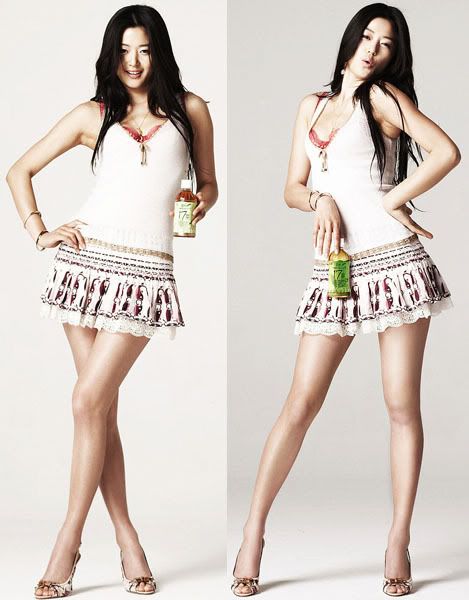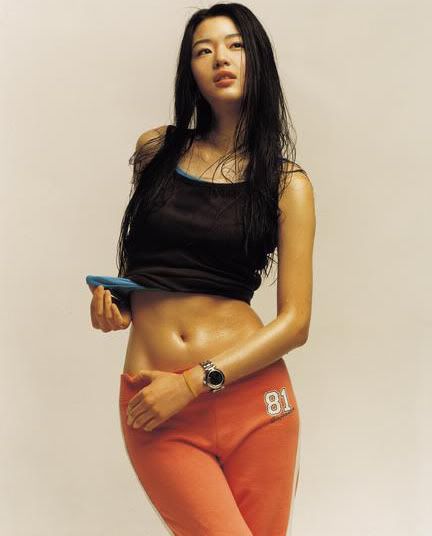 Some Jun Ji-Hyun Links:
– The Jeon Ji-Jyun World
– Jun Ji Hyun.org – Your North American Source for everything JJH (Jeon Ji Hyun)
– Jeon Ji Hyun Online
Some caps of Jun Ji-Hyun at the set of Blood: The Last Vampire