Road to Election
- Sgpolitics.net: PM Lee: Complete loss of perspective at Singapore Perspectives Forum
- The Temasek Review: PM Lee now says degrees "not as important" after former govt scholars join opposition
- Gimme Some Truth!: Elections come later, like chocolate cake
Re education
- The Kent Ridge Common: Social studies curriculum must be independent
- Mathia Lee: Dual Specialites
Strangers in a Strange Land
- The Temasek Review: Singapore to give out free YOG scholarships to foreigners
The Gospel of Harry
- Singapore Recalcitrant: A Moral Turpitude of Singapore's Great Helmsman
Daily Discourse
- Empty Vessel: What price pragmatism?
- Insane Polygons: A Most Pragmatic Response.
- Facebook group: Singaporeans for Haiti
- Jacob 69er: {Video} Part 2 of SDP's Let's Talk with Michael Fernandez
- Singapore Dino: Cheaper, Better, Faster and Smarter… Ministers
- utopia8787: PA's reply on Eunos Grassroots Enquiry
Life, the universe and everything
- Open Contours: Change We Can Believe?
- Letters to Bobo: Letter 3 [Thanks Gwee]
Infoblogaramous
- Seelan Palay's Blog: Join us at SDP's 30th Anniversary Dinner!
A message from a concerned reader: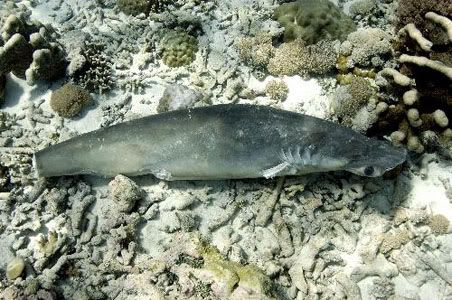 We are hitting peak season, for a profit-driven, multi-billion dollar industry that has seemingly unstoppable potential of eventually causing the demise of our future generations. But hey, isnt it a wonder that we are the ones fueling this industry through our own demands; demands coming from people who either don't know or don't care.
Shark fin trading is no longer just about protecting declining shark populations – its about protecting our future generations. Sharks prey on fishes that feeds on phytoplankton, hence controlling population of the plankton feeders. With the decline of sharks population, we can expect a sharp, steady decline in phytoplankton which is responsible for taking in carbon dioxide (the culprit for global warming) and turning them into oxygen in the water. Killing of sharks at the current merciless rates will greatly impact the entire ocean's oxygen supply and eco-system. We rely on the ocean for food and we are causing damage that is serious enough to destroy our major food source – the prawns, tuna, snappers, etc fishes that you used to have on your plates may not be available in generations to come if the entire ocean dies. Lets not forget the fact that the Earth is made up of 70% water, and that water cycle is such that water from the sea will evaporate and form part of the air that we breathe.
Singapore is the world's 3rd largest consumer of sharks fins. This means that we have control over the situation, we have the option of saying no, and we have the ability of influencing and greatly reducing the demand for shark fin. Say NO to sharks fin this Chinese New Year!
Ms Jennifer Lee
For more info and how you can help by the cause, visit Project: FIN (Singapore) [Thanks Jennifer]